2018 RAM 1500 near Killeen Texas
View Inventory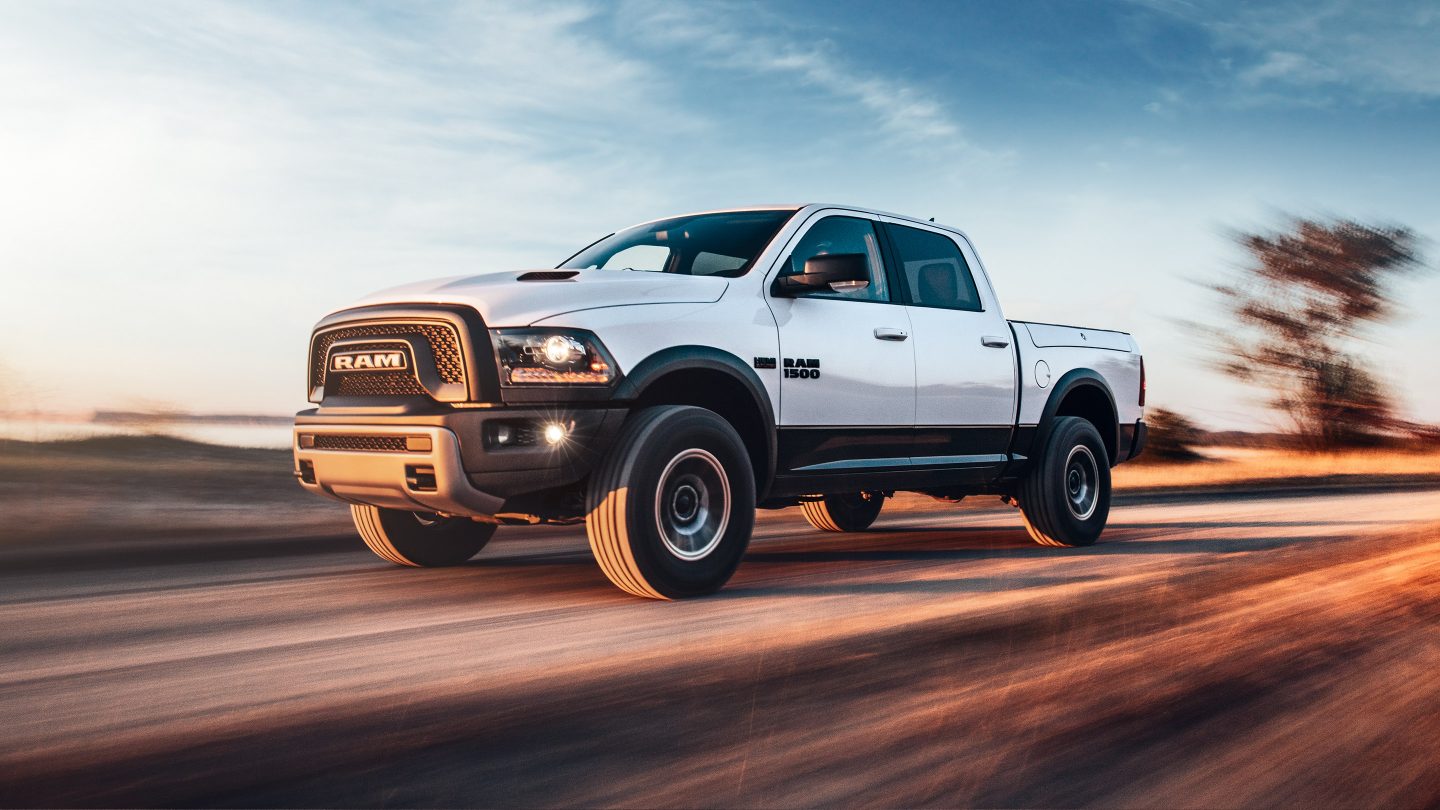 Vehicle Overview
The 2018 Ram 1500 near Killeen has staked a claim on all types of truck owners. It is a good commuter, comfortable and refined for its class. It is a good family truck with two large cabin choices. It is a good farm truck with its new Harvest edition just for farmers. As a work truck, Ram holds its own against stiff competition. Let's see what's new for 2018. You can get a closer look at Benny Boyd RAM serving Lampasas Killeen Temple Georgetown Austin Texas.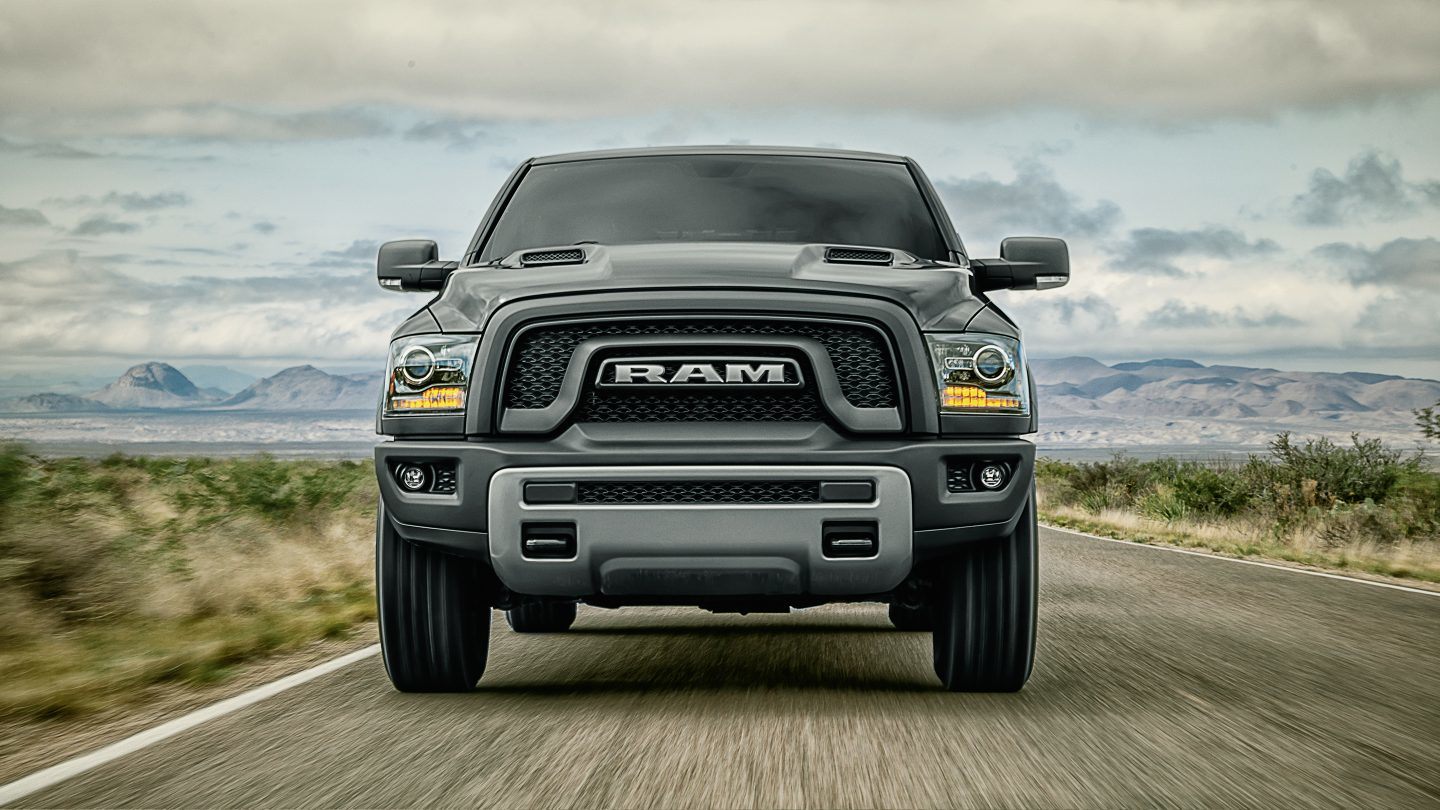 Exterior
Built tough and built to last, Rams cut a fine figure. Muscular and athletic, the trucks have an imposing presence. High ground clearance and skid plates make some models ready for anything. Large beds in three sizes have strong inner structures to handle big payloads. You can get a RAMbox system with lockable, waterproof bed storage. Bed lengths include short (5 feet, 7 inches), long (six feet, four inches) and extra long (8 feet). Most models come with a class IV tow hitch, a 7-pin wiring harness, and 4-pin connector. Farmers will appreciate the bed step, side steps, and higher ground clearance of the exclusive Ram Harvest edition. This is the only pickup truck with special colors to match the colors of two leading farm equipment manufacturer. Harvest editions are prepared for field work, providing skid plates and mud flaps. This new trim is Ram's way of thanking the many farmers who have chosen Ram trucks over the years.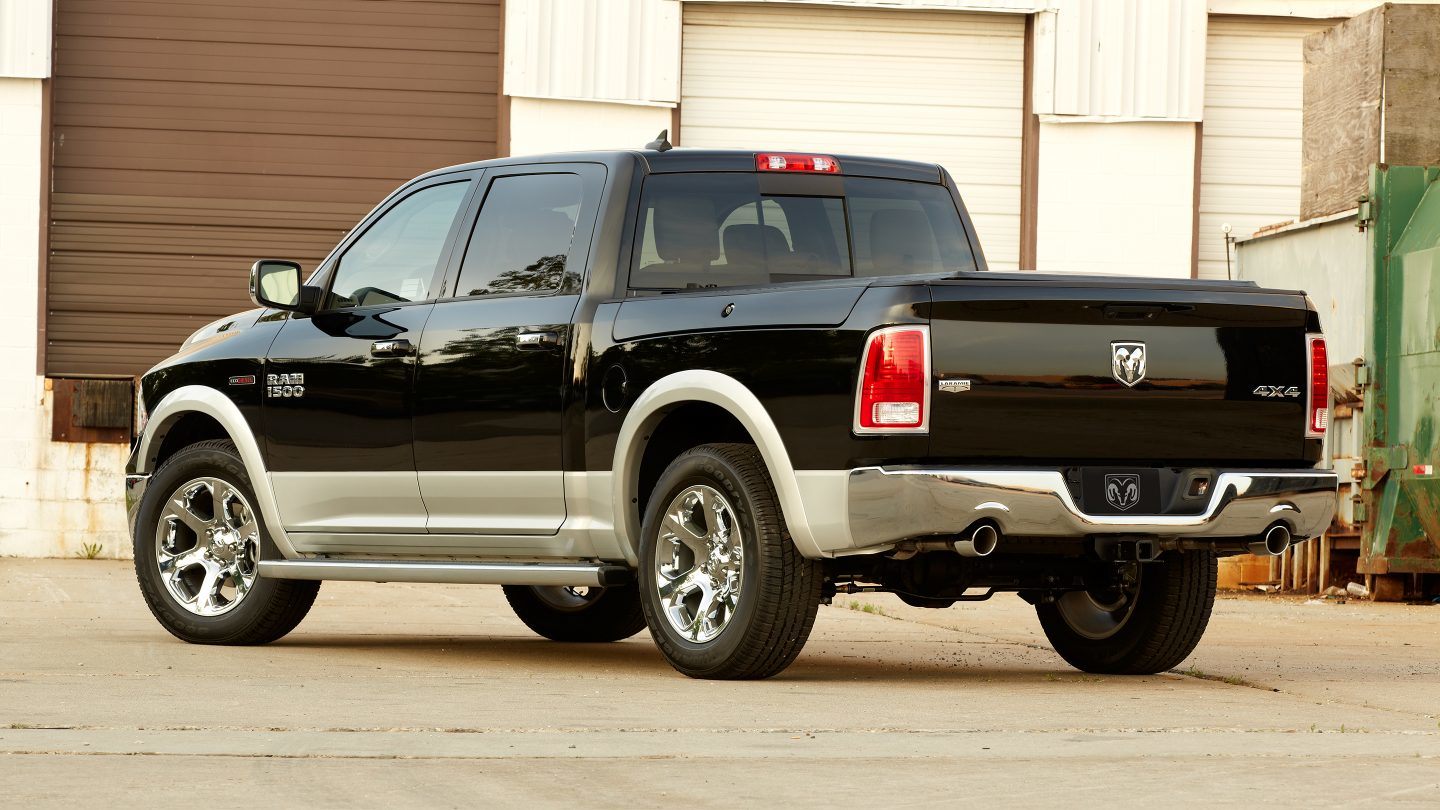 Interior
There are many ways to enjoy a Ram lifestyle in the Killeen area. The basic work truck is considered the nicest base edition of any light duty truck serving Lampasas Killeen Temple Georgetown Austin Texas. The 2018 Ram 1500 near Killeen certainly has a quality look and feel. If you climb the trim ladder, you pick up more comforts such as power seats and a power-adjusting steering wheel. Top editions have leather-clad seats and upscale trim elements. Keeping you connected, modern conveniences include Bluetooth phone and streaming audio. A touchscreen lets you do more with UConnect apps. Navigation helps you find the right route. A seven-inch digital display allows the driver to customize truck-related data. Serving Lampasas Killeen Temple Georgetown Austin Texas work needs, regular cabs seat up to three and have a storage area behind the seats. The quad cab seats six and offers 112 cubic feet of interior space. Crew Cabs also seat six, but these cabins have 125 cubic feet of space. These serve families as well as work crews. We like the new Laramie Limited Tungsten with more style and more conveniences than any Ram ever made.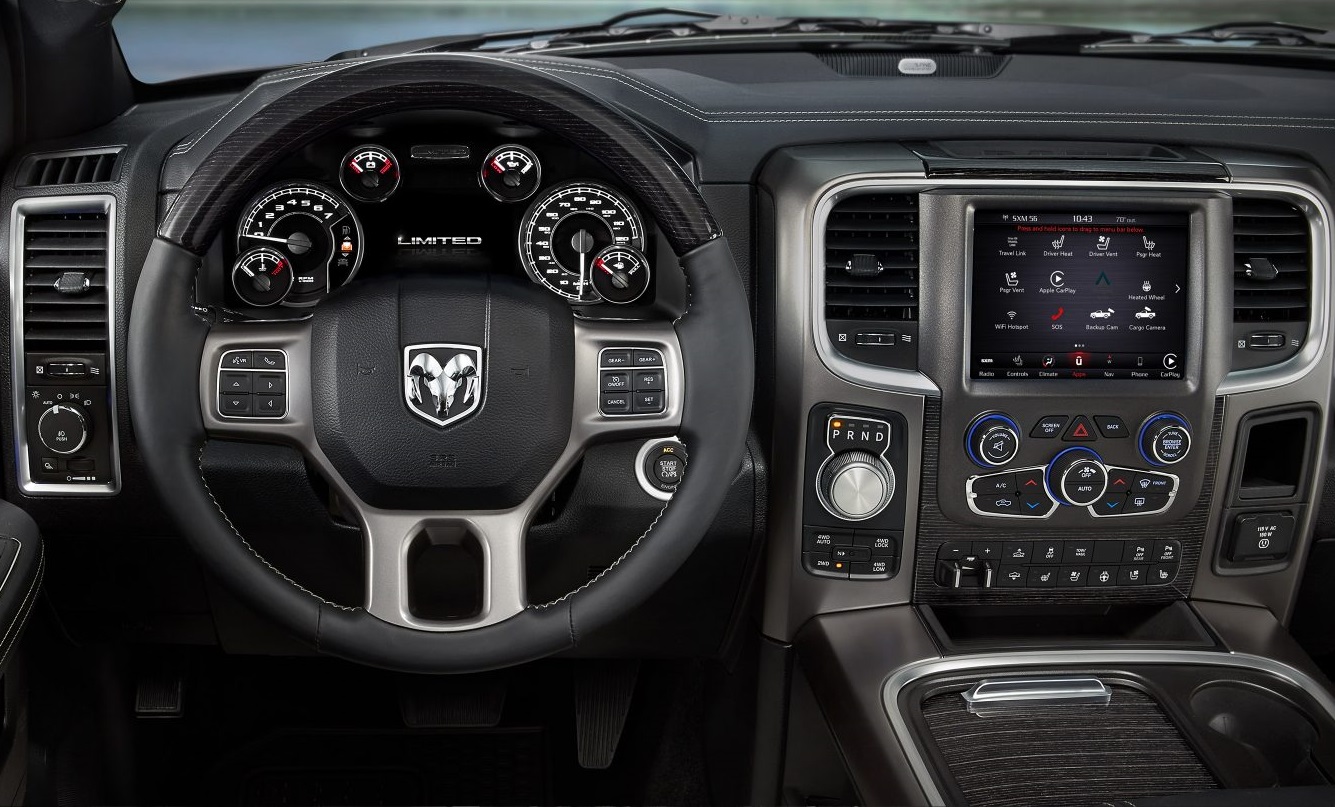 Mechanical
Rams claim the best ride quality thanks to the unique coil-spring rear suspension. This device regulates bumps and prevents jarring in the cabin. Although some drivers will prefer the manual, shoppers can get Ram's eight-speed automatic. The transmission is noted for its heat-regulating Thermal Management System and its superior low-gear acceleration. Serving road warriors and off-road adventurers, the 2018 Ram 1500 comes with rear-wheel and four-wheel drive models. Among its most adventurous models, you'll find the Ram Rebel. The award-winning truck has an advanced four-wheel drivetrain for extreme off-roading adventures. Harvest editions also have four-wheel drive to handle mud and other rough terrain. Only Ram has a four-corner, auto-leveling suspension. This unique device can level your load, creating an even weight distribution. This adds safety and stability to traveling with big payloads. Ram's air suspension also lets you lower the bed for easier loading and for aerodynamics. You can raise the bed to gain more ground clearance on the worksite or in the woods.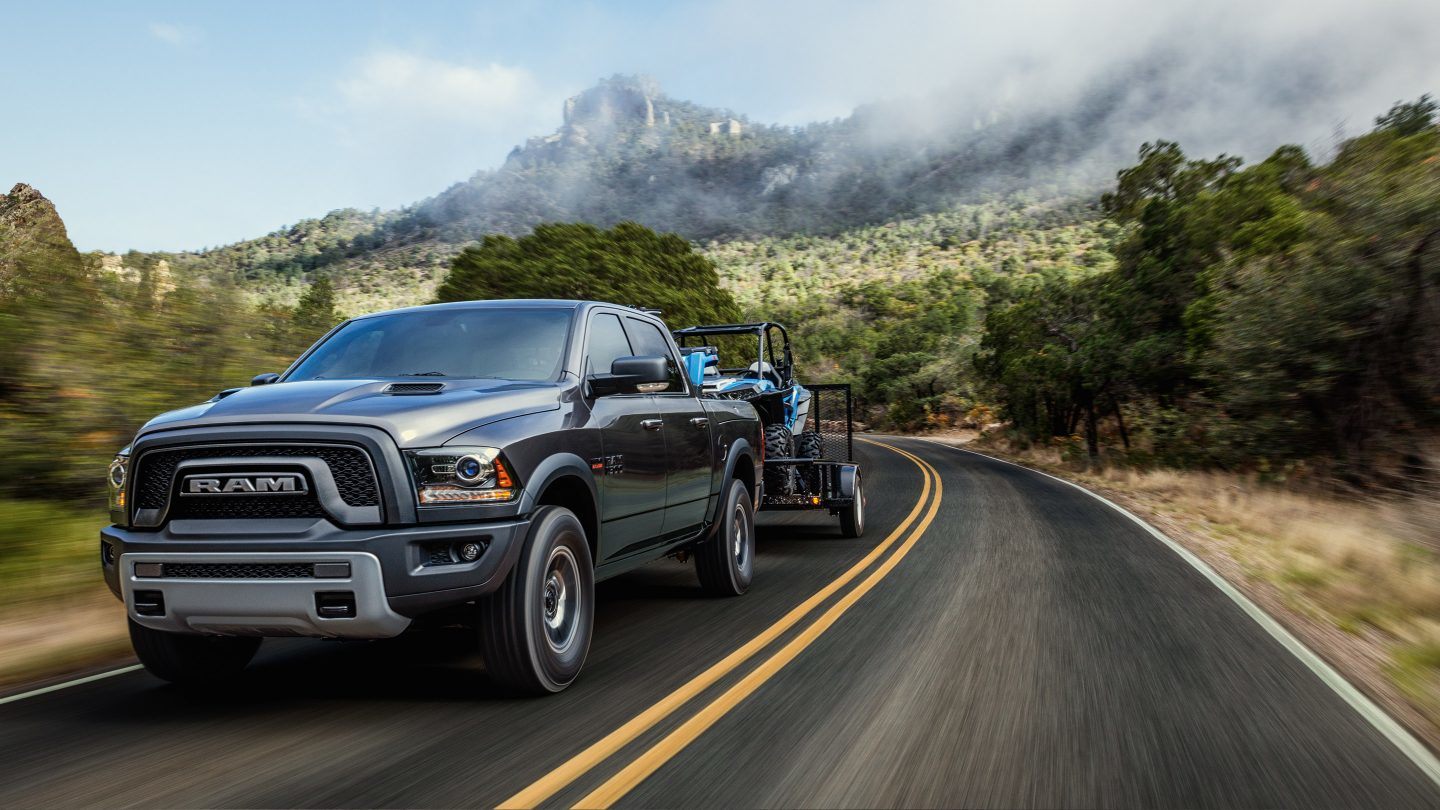 Powertrain
The 2018 Ram 1500 makes a strong case for a truck in every driveway. For weekend chores, there's a strong V6 engine. This powertrain can do regular work duty, or you can step up to the V8 for heavy business use. In between, you'll find a turbodiesel that's as smart as it is tough. V6 engines generate 305 horsepower. V8 engines generate 395 horsepower and 410 lb.-ft. of torque. These models can tow up to 10,620 pounds. The unique turbodiesel yields 240 horsepower and 420 lb.-ft. of torque for ample acceleration. Critics say this engine competes with gas-powered V8 trucks. Benny Boyd Ram is your destination for a new pickup truck. The Benny Boyd staff can help you match your regular payload needs to the best Ram truck.
Safety
Recent advancements in safety and stability have benefited the 2018 Ram 1500 near Killeen. The traction controls help regulate wheelspin, giving the pickup a better grip on the road. Electronic sensors work to maintain balance, greatly reducing the chances of rollover. A parking camera helps you watch for obstacles during reverse maneuvers. Airbags offer the promise of protection in a cabin which has been designed to shield passengers from impact. Crumple zones deflect and absorb dangerous force. Ram trucks also come with five years of free roadside assistance to help you with flat tires and other little emergencies in the Killeen area or anywhere else in the U.S.
You are invited to take a test drive. The 2018 Ram 1500 is available now from Benny Boyd Ram, a pickup truck dealership serving the Killeen area.